Purple has always given people a feeling of ignorance, no matter when and where, the ever-changing purple, crystal clear as a frozen dew, has always been the favorite of women's eyes. Purple jade jewelry, full of romance and mystery, people's delusion and aftertaste, unique shape, gentle and romantic, beautiful and lovely, showing a unique and magical light, illuminating the beautiful mood of women, and telling you extraordinary Connotation! Violet jade is an excellent variety in the jade family, which is very popular among people, especially popular among young and middle-aged women, especially those from western countries. The value of high-grade violet jade is second only to emerald green jade.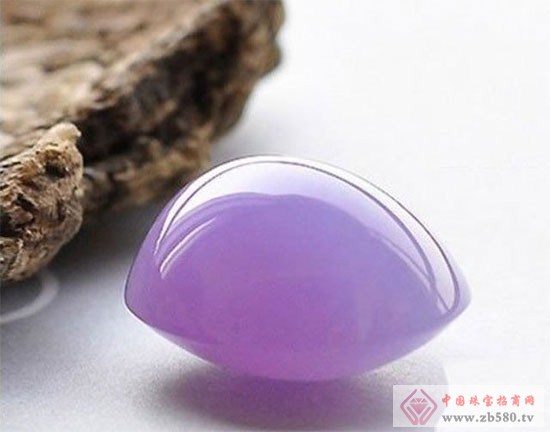 Violet jade is a purple emerald color like violet flower. It is a special variety in jade. The jewellery industry also calls violet "椿" or "spring". This emerald purple is generally light. According to the color, "Spring Color" can be divided into high, medium and low grades. They are divided into red spring, purple spring and blue spring. The red spring value is higher, purple spring is slightly lower, if you get the strange pile (blue jade) The blue spring, the price changes will have greater flexibility, although not the best, but it is the variety that the jade collectors are willing to cherish. Therefore, as long as it is a violet, it must be worth the money. It must be a top grade. It must also be comprehensively evaluated in combination with quality indicators such as texture, transparency, and craft production level.

The purple color on the jade is generally not deep. The jadeite is divided into purple purple, eggplant purple and blue purple according to the shade of purple. The purple purple usually has fine texture and good transparency, followed by purple purple and blue purple. Generally, the texture is thicker, and it can also be called purple bean.

A blue-purple or pink-purple, slightly better bracelet with a value of up to 10,000 yuan; and a bright blue-purple, pink-purple bracelet, if the water is good (to reach the ice), even if the color is uneven, The value can reach more than 100,000 yuan. In order to obtain high profits, some people not only make fakes on the green of jade, but also in the purple jade, there are also artificial coloration.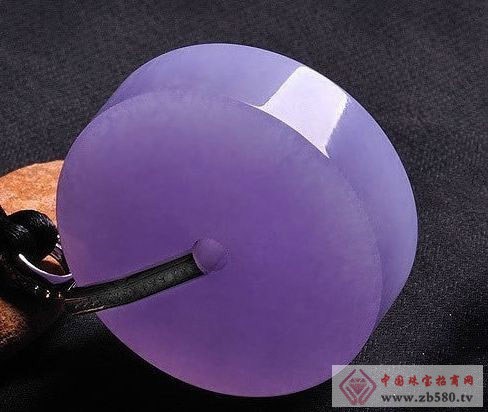 "Red, green, green and purple is expensive" is a saying that Aiyu people often hang on their lips. The unique "Violet" variety in Jadeite is gradually being influenced by the world, especially female consumers, with its moist, elegant and intellectual nature. attention. The purple scorpion is like a girl who is raised in the deep, exudes a unique and elegant charm...

Violet symbolizes the eternal beauty. According to legend, Venus, the goddess of love and beauty, is far away from the lover, and she is farewell to the world. The tears of the crystal fall on the soil, and the spring of the next year sprouts the branches and blossoms. The flowers come, this is the violet. The mysterious legend created the fascinating violet, and also cast a mysterious and noble temperament for the violet jade bracelet. This ice jade jade bracelet also presents a violet color, which is crystal clear under the light. We can see that its inner natural texture is natural and orderly, and it is implicit and restrained from the inside.

In the ancient Chinese introduction, purple is the color of Chinese Taoism and ancient emperor worship. The so-called "purple air east" and "purple clothes" are the portrayal of purple status, so purple becomes a symbol of mystery, wealth and beauty. Violet's jewelry is like a haze, expensive, like a noble. Perhaps because of this, the violet jade jewelry is especially favored by women in the East and West. Violet species of jade, seen under the general yellow light, will appear purple deeper, it is best to look at the natural light of the standard sunny day when purchasing. The jadeite with fine texture, high transparency and deep purple is hard to find, and it is especially favored by European and American people.

When distinguishing the authenticity of the purple jade color, first use the magnifying inspection, that is, using a magnifying glass or a microscope to observe, firstly, the characteristics of the purple distribution, the relationship between the color and the jadeite structure (crystal, crack, etc.), if artificially dyed, The color penetrates along the jade micro-cracks, and there is accumulation in the loose structure. The concentration of the color is lightened from the surface and to the sides of the crack. If it is natural, the color is more uniform, and there are no radix, cracks and loose spaces. Stacking phenomenon.

Artificially dyed violet jade, both in shades and shades, the purple stain is generally manganese salt, and the jadeite colored by manganese ions (tetravalent manganese ions) has no reaction under the Charles filter. It can also be observed by means of UV lamps (ultraviolet fluorescent lamps). Natural purple jadeite generally has no fluorescence reaction under ultraviolet light; while dyed purple jade has obvious fluorescence under ultraviolet light.

There are indeed artificially dyed violet jade in the market, both in shades and shades. The purple stain is generally manganese salt, and the jadeite colored by manganese ions (tetravalent manganese ions) has no reaction under the Charles filter. It should be pointed out that the identification of true and false purple is mainly based on magnifying inspection. Ultraviolet fluorescent lamp inspection is only an auxiliary means. The quality of true and false can be checked by the person with the qualification of quality inspector or the inspection institution with legal qualification. turn off.

The jargon says that "the powder is not high," and the "powdered ground" here refers to the light purple "violet", meaning that the violet jade does not grow with the high-grade jade with the color of green and fine texture. Why is it so far? It is still an unexplained mystery.

Related information: Identification of violets

Purple is widely distributed in jade, and purple is often seen in green jade, but most of them are lighter in color, distributed in pieces, and the boundaries of white jade are blurred, and they are interspersed with green jade. From the structure, the purple jade is mostly medium-sized and coarse-grained from column to long column. Some purple jadeite grains can be giant-grained, up to 10mm in length, and the combination between the particles is relatively close, so the transparency of the same piece of jade purple is often Better than the white part. In terms of chronological order, purple jadeite belongs to the jade of the earlier generation, but later than the white jade of the same era, the purple emerald is often surrounded by white emeralds in breccia. It is generally believed that there is no better and more green in purple jade.

Purple jade is also called violet emerald, and the violet color of the best color is no less than green. The color of violet emerald can be pink purple, which is called pink purple. It may also be blue purple. Call it blue purple. The purple color between the two, followed by a little purple called the eggplant purple. In order to obtain high profits, some people not only make fakes on the green of jade, but also in the purple jade, there are also artificial coloration.

In the identification of the authenticity of the purple emerald color, first use the magnifying inspection, that is, using a magnifying glass or a microscope to observe, firstly, the characteristics of the purple distribution, the relationship between the color and the jadeite structure (crystal, crack, etc.), if artificially stained, Then the color penetrates along the micro-cracks of the jade, and there is a accumulation phenomenon in the loose structure. The concentration of the color is lightened from the surface of the surface and to the cracks. If it is a natural color, the color is more uniform, and there are radix, cracks and loose places. No accumulation. In addition, it can also be observed by means of UV lamps (ultraviolet fluorescent lamps). Natural purple jadeite generally has no fluorescence reaction under ultraviolet light; while dyed purple jade has obvious fluorescence under ultraviolet light.

There are indeed artificially dyed violet jade in the market, both in shades and shades. The purple stain is generally manganese salt, and the jadeite colored by manganese ions (tetravalent manganese ions) has no reaction under the Charles filter. It should be pointed out that the identification of true and false purple is mainly based on magnifying inspection. Ultraviolet fluorescent lamp inspection is only an auxiliary means. The quality of true and false can be checked by the person with the qualification of quality inspector or the inspection institution with legal qualification. turn off.

Nanjing Intime Import and Export co., Ltd. , https://www.china-intime.com