Eall.cz Italian and Australian women settled in the Golden Crest Avenue, Shuangyashan, Heilongjiang Province, underground commercial street, I wish the opening of new store business is booming, grand exhibition!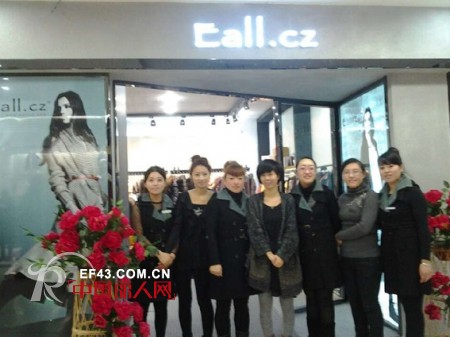 "Eall.cz" was born in 2002 in China's domestic fashion brand women. In 2005 to complete the registration of the trademark in Italy, 2009, Yi Zhuo Garment Co., Ltd. of Dongguan City to operate independently.

"Eall.cz" fashion brand women specialized in the pursuit of quality of life and the inherent charm of urban fashion women, in the form of sets and a single product was launched in series, with free and casual with space; with freedom, calm, quiet, simple The image of people, vivid and stylish interpretation of the modern woman delicate aesthetic, romantic and confident dress pursuit. So that "clothing - size - personality," the perfect combination of revealing a handsome and capable at the same time, emitting a casual and free and casual ......
The "Eall.cz" women's fashion brings a whole new sense of simplicity, lightness, fluidity, comfort and freedom to modern urban women.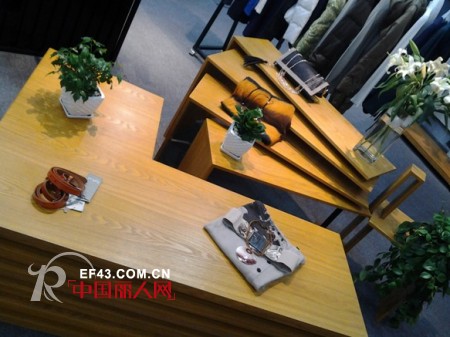 1, brand positioning:

price system:

Spring and summer: 229-899 yuan main selling price section 269-599 yuan

Autumn and winter: 299-2899 yuan main selling price of 399-1699 yuan section

The characteristics of the target consumer groups:

They live in fashion cities, brave to accept the challenge, adhere to the independent point of view, they understand the popular, stylish, prominent quality. They live in a highly developed information age, out of work and life needs, they wear to highlight the quality and style of modern women to show self-taste style.

Demand occasion:

Flexible combination of freedom to wear with the law to make Eall.cz women's clothing suitable for work, social and daily life and other environments

Age structure

Customer Physiological age: 25-45 years old core customer age: 28-38 years old

Age division: 25-28 years old: 20% 28-38 years old: 50% 38-45 years old: 30%

Target consumer spending estimates of consumer and purchasing power:

3000--5000 yuan / month: 20% Monthly purchase of 1-2 sets

5000 - 20,000 yuan / month: 50% Monthly purchase 3 - 5 sets

20000 - 100000 yuan / month: 30% Monthly purchase of 6 - 10 - sets

2, color combinations:

Black, white, gray, rice and khaki-based color, sub-spring and autumn and winter seasons embedding fashion colors. Such as: into the light blue, light pink, dark blue, dark red, dark green and other color combinations, with a mysterious and changeable, elegant charm of the embodiment of temperament

3, the main fabric: cotton, linen, silk, wool, fabric weaving combination: knitting, woven, hot drilling, veneering, printing, Dingzhu, hand-sewn, fur. . .

4, size distribution:-170-175 North and South to meet consumer groups

We attach great importance to the creation and maintenance of apparel brands and always regard the product quality, service quality and credit guarantee of foreign businesses as the lifeblood of our existence and development. We are willing to work with more new friends in the field of apparel together, common development, common progress and common glory!

Company Name: Yi Zhuo Clothing Co., Ltd. of Dongguan City

Headquarters Address: Dongguan, Guangdong Humen small Jie Industrial Zone, Czech Republic, South East Road 9 Xuelong Building

Join Contact: Zhang Qingxuan QQ: Tel:

Website:

Running Vest Hydration,Running Vest Men,Blue Running Vest Mens

Guangzhou LIDONG Garment Industry Co., Ltd. , https://www.lidongsports.com