Ben Wang, July 1, hearing warm weather in early summer, simple dress no better than a single dress. From a white dress that is elegant and feminine, to gorgeous patterns and patterned dresses, various styles attract people's attention. There is no need to worry about up and down to match, a dress can complete the summer dress. Look at the influx of people in the dress below to learn about IN dress this summer.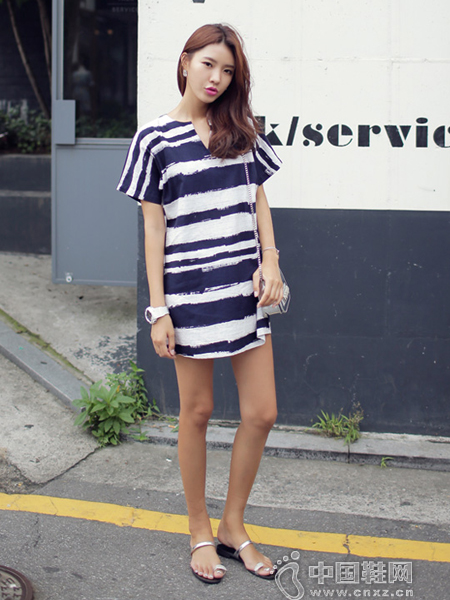 It is very suitable for summer color printing and dyeing dresses, large stripe printing and dyeing color is very clean and refreshing, but also very casual and temperament, loose version type, especially light and breathable, upper body feel comfortable and cool.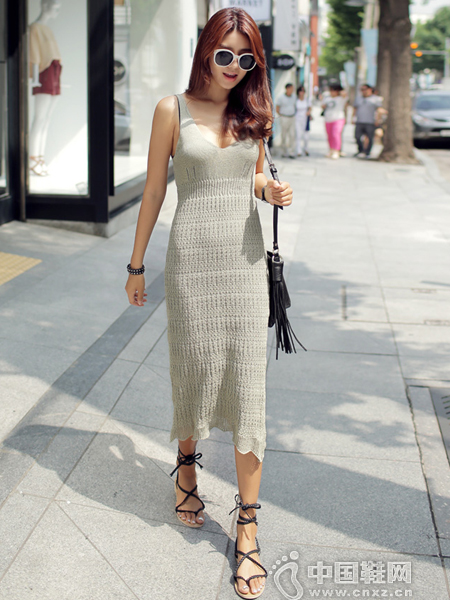 Especially suitable for a holiday dress to wear a sexy dress, deep V collar collar, elongated neck line while showing a small face, super sexy, fine knit fabric, very self-cultivation, elastic waist elastic part, High waist style, very long legs.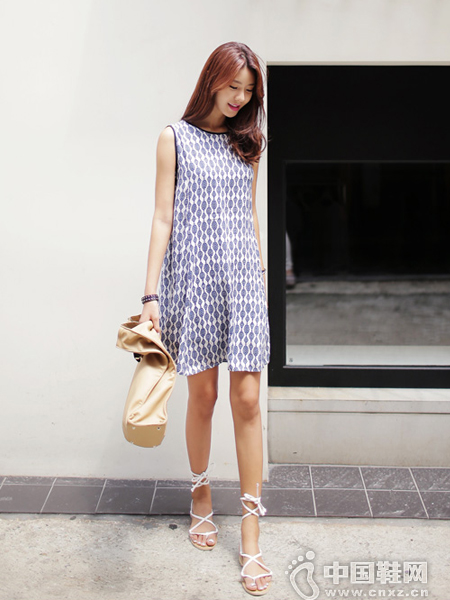 The dyed and dyed dresses are very beautiful and unique dresses, with a loose version, a drape effect is very good, a loose version type, light and breathable, with Roman sandals tied on the straps, giving a cool feeling.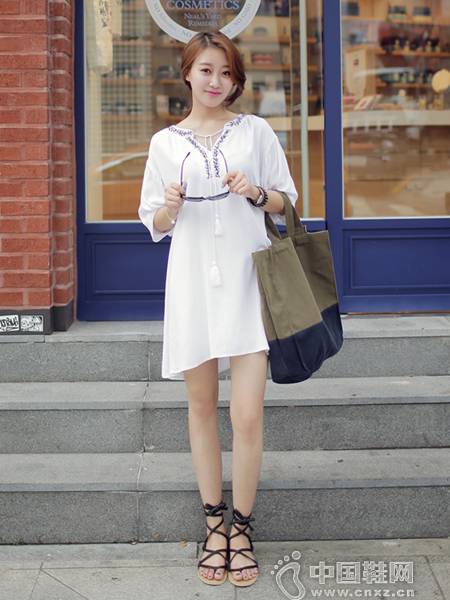 Fresh and clean style white dress, the collar embroidered with ethnic embroidery is very delicate, relaxed version, upper body is particularly comfortable, drape effect is very good, with flat sandals, showing a fresh charm.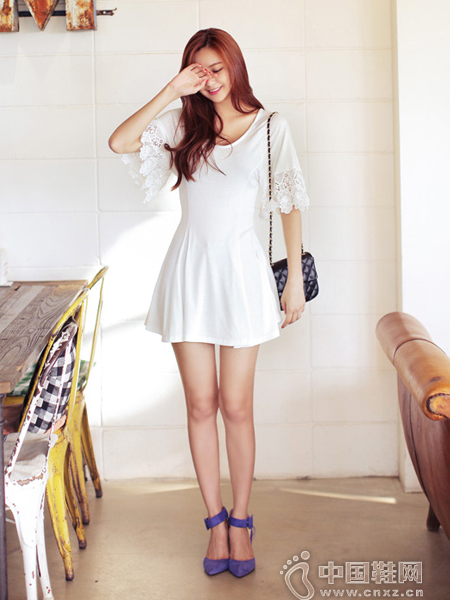 Lace cuffs decorated dress, loose lace lace edge decoration, very special, waist A-shaped skirt design version of the model, tangent cut with a slim effect, highlighting their slim waist. (Cooperative Media: Shoe-like pictures of women's shoes)

· "Bai Xia Girl" likes to wear on the upper foot
· Rejecting ugly rain boots The most IN patent leather shoes are your rain
·Admiralty body waterproof shoes make travel more pleasant
·The smart men wear comfortable shoes with comfortable feet to fly
·New Balance leads the tidal wave father to record
·[Shoes · Will] 23-year-old signature shoe is very show?
· Natural Kings, exclusive 70 year old Danish Humvee shoes
· Cats and shoes fire? Every girl should have a pair of Hepburn
·The white dress is not "small white"
·Pleated skirt with what shoes with different wipe out

Cloth Face Masks with filter pocket


Custom cotton face masks are a way to protect from dust, small particles on air. Our face masks made of 100% cotton with a water-resistance outer layer for better protection. 2 shapes to choose from with 3 sizes.

Material: Made from high quality cotton with water-resistant solvent applied on outside layer.
Customizable on one side with inside pocket layer to hold filter in place. It is recommended to insert some sort of filter for filtration such as kitchen paper towel or other suitable filters.
Suitable for children and adults.
Washable for reuse. It is recommended to re-apply water-resistant solvent on the outer layer after washing 3 times.
PROVIDE PROTECTION TO YOUR NOSE AND MOUTH TO HELP PREVENT INCIDENTAL CONTACT
Provides a soft and comfortable layer of protection for the face
Made of breathable sport polyester mesh on the inside and cotton polyester blend on the outside
Easy to put on, simply stretch straps behind your ear for comfortable coverage of your nose and mouth
Fully washable in warm water and mild detergent. Air dry.
Cloth Masks are NOT surgical or N-95 Respirators
We hope you and your loved ones, friends and colleagues are all in good health and good spirits during these unprecedented times. All of us at here, extend our gratitude to the millions of healthcare workers, first responders and others on the front line.


Cloth Face Masks

Cloth Face Masks,Reusable Face Covers,Cotton Fabric Face Masks,Custom Size Cloth Mask

Suzhou Ruihan Automation Technology Co. LTD , https://www.ruihansz.com